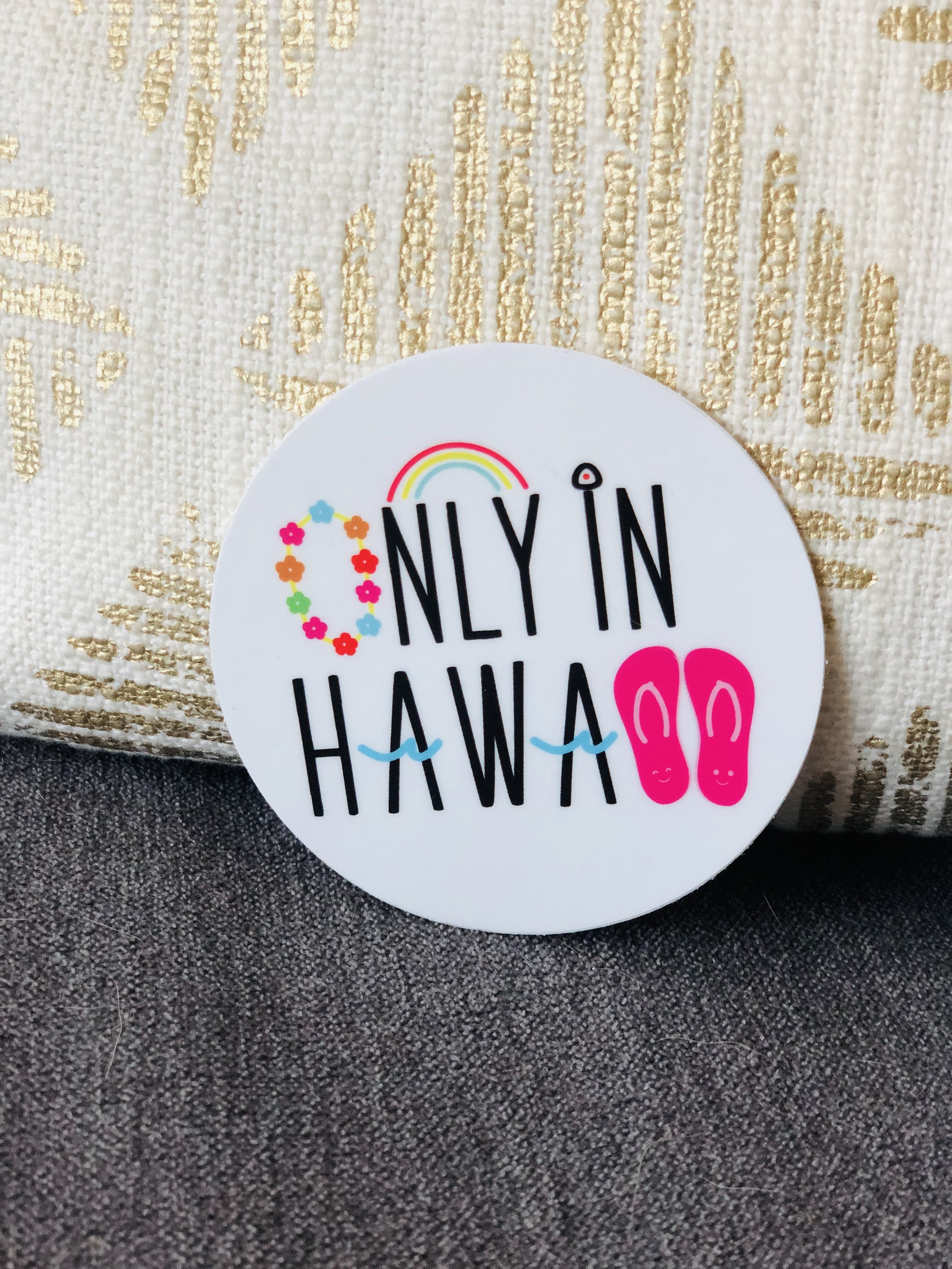 Only in Hawaii Sticker
Show some love for Hawaii with this exclusive Heart of Eden design! Our Only in Hawaii sticker was born from a selection of our favorite "local" doodles that we designed. All in one? It makes the perfect gift for locals heading to new adventures on the mainland, omiyage for visitors to remember their time spent in paradise or for residents that just la-la-love where we live. #OnlyInHawaii An Eden in Love exclusive.
All sales final, but totally awesome! Please allow 7 business days for orders to be pulled, packed and shipped or delivered to South Shore Market for pick up.