Kanak Attack Insulated Lunch Tote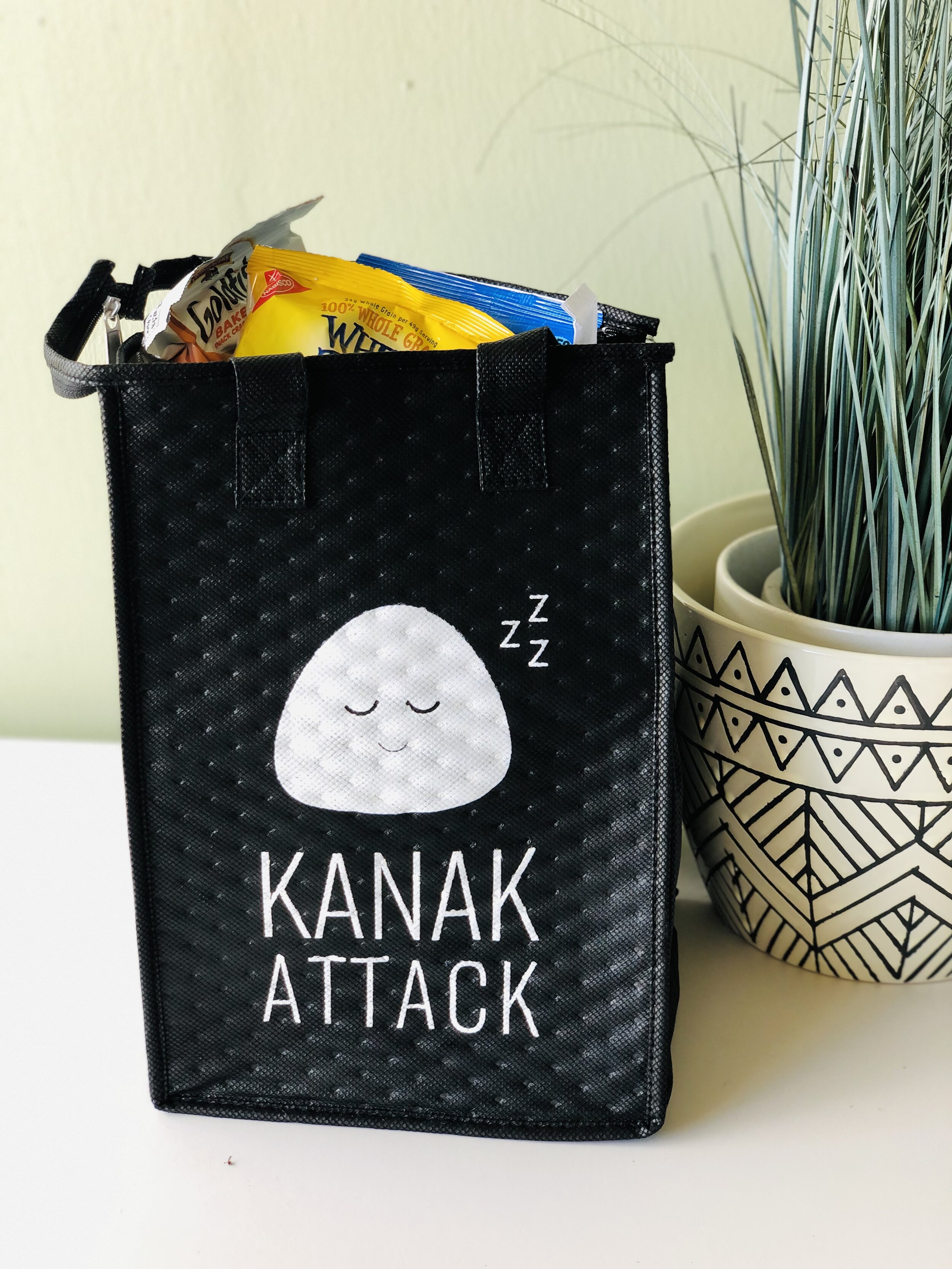 Kanak Attack Insulated Lunch Tote
Kanak Attack = that feeling when you need a major nap after eating a plate lunch, a dozen musubis or Sunday night dinner at Grandma's. LOL! Now available in matching adults and kids tees AND insulated lunch tote. Perfect for Thanksgiving Day leftovers! An Eden in Love exclusive.
Dimensions: 12" x 8" x 7". 18" Handle.
PSST, THE FINE PRINT: Clothing exchanges will be made within 30 days of purchase for store credit or exchange at any Eden in Love boutique. All sales final on all non-clothing items. Please allow 7-10 business days for orders to be shipped and tracking to be delivered to your inbox.